Our animal rescue shelter is a positive place for growth, learning, socialization, and successful adoptions.
When you think of an animal rescue shelter, what comes to mind? Here at Godbey Creek Canine Rescue, we want to transform the sometimes-negative connotations of an animal rescue shelter with the wonderful place that we have set up here! Founded in 2013, we have spent our time creating an animal rescue shelter that doesn't just take in dogs and puppies, but a facility that sets them up for a successful transition to their forever homes in Advance, North Carolina and surrounding areas.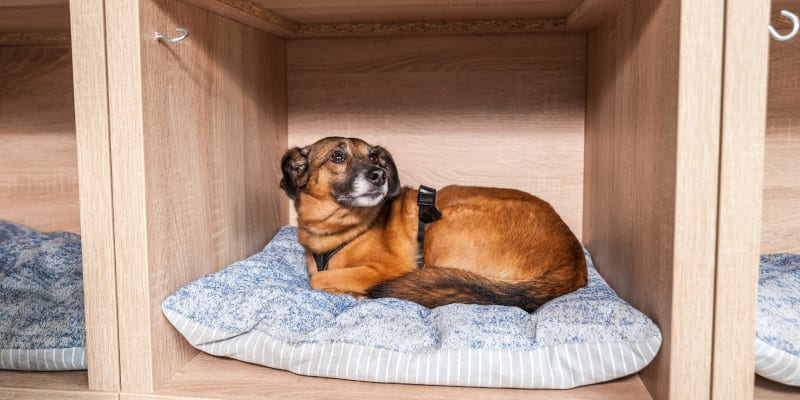 One of the differences of our animal rescue shelter is the time that we take with the animals before transitioning them to adoption. We take the time to learn about the animals, their dominant traits, activity levels, and how willing they are to respond to training. We also determine if they are social animals that would like a multiple-pet household or if they want to rule the roost on their own. By taking the time to work with the pets in a comfortable and positive environment, we help them feel safe and secure, and can appropriately match them with the individual or family that will give them their best life.
With over 52 acres at our animal rescue shelter, there is ample room for our dogs to run, play, socialize and learn. We understand that adopting from an animal rescue shelter is a big decision and offer a two-week trial fostering period to ensure that your pooch will fit well into your family. With hundreds of dogs successfully placed and a very low return rate, we are confident that your furry friend is waiting for you here at Godbey Creek Canine Rescue. To learn more about our animal rescue shelter or our methods, please give us a call today!
---
At Godbey Creek Canine Rescue, our animal rescue shelter serves residents of Mocksville, Advance, Clemmons, Mooresville, Statesville, and Winston-Salem, North Carolina.
Similar Services We Offer: