We work with you to ensure your pet adoption is a success.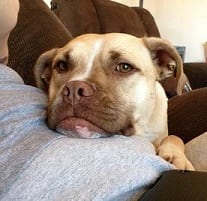 There is nothing more rewarding than adopting a pet that needs a loving home. At Godbey Creek Canine Rescue, we take special care to provide our shelter pets a safe, supportive, rehabilitative environment that readies them for their new home.
When you adopt a pet with us, you'll know that their immediate medical needs have been met and some understanding of the pet's behavior has been assessed, so your new pet is equipped to be integrated into your home environment. While we cannot possibly understand all of a pet's needs, we strive to learn as much as we can. We also offer programs that allow you to foster-to-adopt, so you can be sure you've found the perfect forever companion before making a commitment.
Contact us to learn more about our adoption process, the care we provide, and how we can all experience happy tails!
Similar Services we Offer: