As an animal rescue shelter, we take the welfare of our dogs very seriously.
At Godbey Creek Canine Rescue, we are proud to offer animal adoptions to individuals and families located in Mooresville, North Carolina. We have a beautiful, spacious facility that includes 12 dog pastures, 34 kennels located both indoors and outdoors, and plenty of space for dogs to run around and explore. Our animal rescue shelter has been serving local adopters since 2013 and our dogs come from several locations in the area. When a dog comes to our location, they are treated with love and care. We provide behavior evaluations, medical care, high-quality nutrition, and 1:1 interaction to each of the dogs in our care.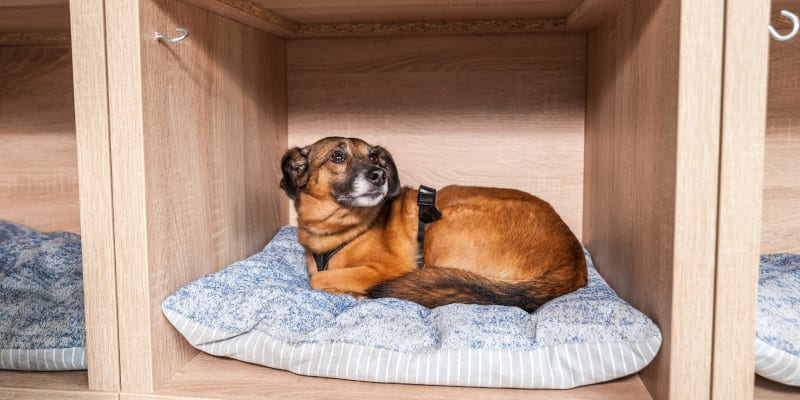 An animal rescue shelter is different from a traditional animal shelter in several key ways. A shelter typically takes in pets that have been abandoned or found as strays, keeping them safe until they can be claimed. If a pet is not claimed, they will then go up for adoption at a shelter. Our animal rescue shelter takes dogs that have not been claimed, providing them with a safe and loving atmosphere where they feel more comfortable. When a dog feels more comfortable, their personality and positive traits tend to shine through. We identify these traits to help place our dogs in homes where they can thrive and live long, happy lives.
As an animal rescue shelter, we take the welfare of our dogs very seriously. Our dogs spend eight hours or more outdoors every day when temperatures and weather conditions allow, and they receive plenty of socialization and spend time in a home. This allows us to really get to know each dog and also helps prepare each dog to be ready to be part of a loving home.
---
At Godbey Creek Canine Rescue, our animal rescue shelter serves residents of Mocksville, Advance, Clemmons, Mooresville, Statesville, and Winston-Salem, North Carolina.