Our rescue dogs are evaluated and socialized over a 30-day period to assure successful placements.
In a traditional animal rescue situation, rescue dogs come in, are quickly processed, then adopted – This can lead to a dog being returned to the sheltering system because they are exhibiting behavioral issues that are common when rescue dogs are confined to a cage or kennel. Here at Godbey Creek Canine Rescue, we understand the limitations that many shelters face. We've worked at and with county shelters and came to the realization that there had to be a better way to give rescue dogs a better life. So, in 2013, we established our animal rescue and developed policies designed to transform rescue dogs so they could bring happiness to a loving family.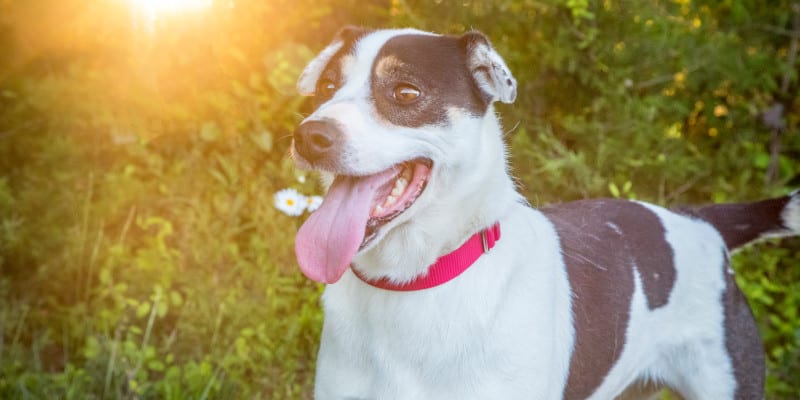 We operate with the "right pet, right owner, right environment" philosophy which has proven remarkably successful with more than 400 placements with only a 2% return rate. The first part of that mission's objective is to focus on the "right pet" so that all rescue dogs are given a chance at finding a loving home. We spend roughly 30 days with our rescue dogs, so they can be evaluated and socialized. Our rescue dogs get plenty of 1:1 attention and receive basic leash, crate, and house training so when they come to your home, you can spend those first days getting to know each other instead of having to dive into training. We offer a 2-week foster-to-adopt program that gives you time to assess how the pet is working out for your family.
All of our rescue dogs are spayed/neutered, vaccinated, microchipped, heartworm negative, on flea/tick and heartworm prevention, and dewormed. They have also been examined by a licensed veterinarian. If you would like to know more about our rescue dogs and get started on the process of adopting one for your family, call or stop by our Mocksville, North Carolina animal shelter to see us.
---
At Godbey Creek Canine Rescue, we pair rescue dogs with residents of Mocksville, Advance, Clemmons, Mooresville, Statesville, and Winston-Salem, North Carolina.