We provide an animal adoption experience that brings pets and owners together for a successful match
There are many ways to go about animal adoption in the Mocksville, North Carolina area. If your goal is to enjoy a seamless and stress-free transition for you and your new companion, Godbey Creek Canine Rescue is the place to start. Since 2013, we have placed more than 600 dogs successfully with just a 2% return rate because of our dedication to matching the right pet to the right owner in the right environment.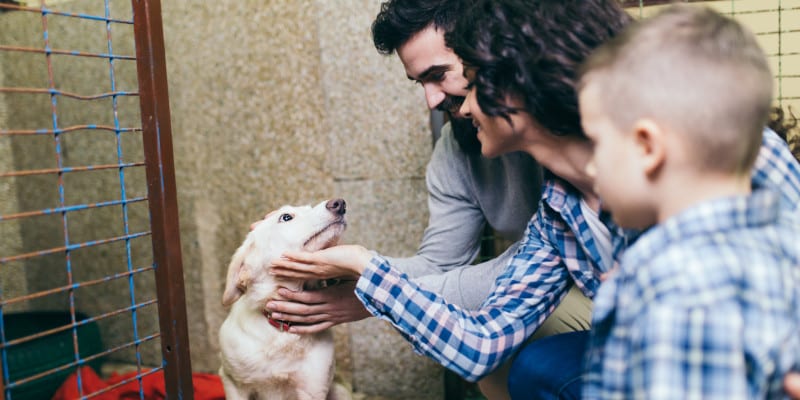 If you have not considered animal adoption thus far because you aren't sure how to go about finding the right match in a companion, you'll be happy to know that we have a system that allows us to help. On average, we spend 30 days with our rescued pets, evaluating them behaviorally and physically. Each dog is spayed/neutered, vaccinated, microchipped, heartworm negative, on flea/tick and heartworm prevention, and dewormed.
We also basic leash, crate, and house train them so they are prepared for their new life at your home. Furthermore, you have the option to complete a 2-week fostering period prior to adoption. If the pet is not an appropriate match, we always ask that our pets be returned to us, so that we can continue to search for their forever home.
Our goal is to end unnecessary euthanasia and find the ideal home for the dogs we rescue. By spending the extra time with them, we make animal adoption a process that meets the dog's needs and the needs of their forever family. If you would like to know more about our animal adoption process, don't hesitate to contact us. We also offer boarding services and welcome volunteers, so call or stop by to learn more.
---
At Godbey Creek Canine Rescue, we offer animal adoption opportunities for residents of Mocksville, Advance, Clemmons, Mooresville, Statesville, and Winston-Salem, North Carolina.
Similar Services we Offer: