Our animal adoption process matches each dog to their perfect fur-ever home.
Here at Godbey Creek Canine Rescue, we want to help everyone who is looking for guidance through the animal adoption process in the Advance, North Carolina area. Animal adoption is a big decision for many families, and it is our job to help you find the perfect companion for you and your loved ones. If you are looking for canine experts who can help you find a great family pet, then our team at Godbey Creek Canine Rescue is a great choice!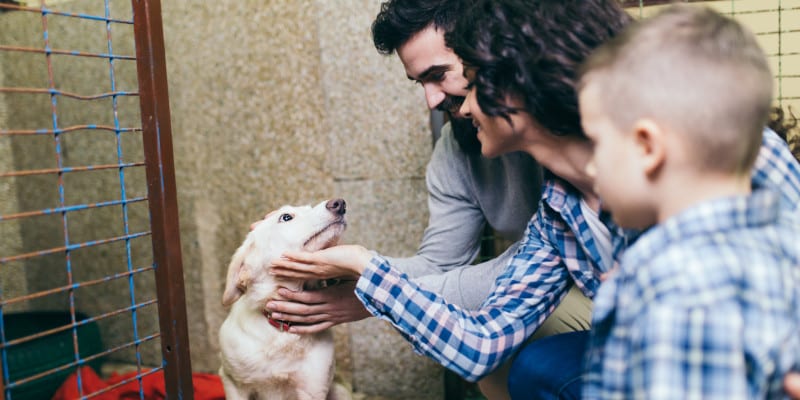 We work hard with the animals here at Godbey Creek Canine Rescue to create a smooth transition from our comfortable shelter to your loving home, and our work has been paying off! We have successfully placed over 600 dogs with their forever homes in a relatively short amount of time, and our return rates on dogs are at a very small 2%.
Because we take the time to really get to know the dogs that come through our doors, we can match you with the characteristics and traits that are best for your lifestyle. We also use this time to teach them a few skills that will make their transition to your home even easier. When you choose animal adoption through Godbey Creek Canine Rescue, you get a pooch that already understands crate training, walking well on a leash, and even a few basic commands.
When you are ready for animal adoption, your pooch will come with a microchip, a clean bill of health, spaying / neutering, and heartworm, flea and tick prevention methods already taken care of. To add a wonderful canine companion to your home, come and see our team here for a successful animal adoption process!
---
At Godbey Creek Canine Rescue, we offer animal adoption opportunities for residents of Mocksville, Advance, Clemmons, Mooresville, Statesville, and Winston-Salem, North Carolina.
Similar Services We Offer: