Visit our animal rescue shelter for a safe place to meet your newest friend!
When you think of an animal shelter, you might think of a sad environment. We here at Godbey Creek Canine Rescue are looking to challenge and change your perception of not just an animal rescue shelter, but the dogs that come from our successful facility. Since 2013, our successful placement of dogs to loving and forever homes has surpassed 400, with that number steadily climbing. We are a unique, kind, considerate animal rescue shelter, and we would love for you to see the work we do that contributes to the communities of Mocksville and Winston-Salem, North Carolina, and the surrounding areas.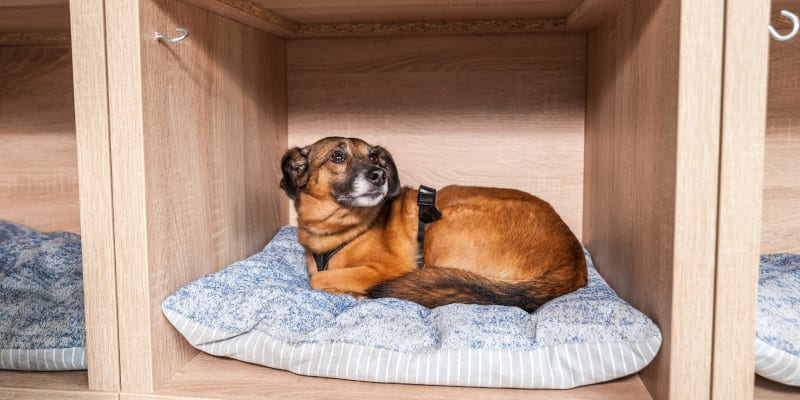 Our animal rescue shelter is a wonderful shelter and boarding facility that allows for dogs to be properly trained, socialized and cared for until they are ready to meet their forever home. We know that matching a dog with their owner is more than just finding someone who will take them, but getting to know each animal, their temperament and their abilities so we can find a good match. Taking this time allows us to make more successful and lasting adoptions. With a nominal 2% return rate, you will find that our methods are highly effective!
We spend, on average, around 30 days with each dog before they are placed for adoption. During this time, we help with basic training, teach them new skills, socialize them with other pets, and let them enjoy our large and expansive 52-acre site. Whether you are considering adoption or a foster-to-adopt program, we would love to share our knowledge with you. For more information about our animal rescue shelter or one of our programs, please contact us today!
---
At Godbey Creek Canine Rescue, our animal rescue shelter serves residents of Mocksville, Advance, Clemmons, Mooresville, Statesville, and Winston-Salem, North Carolina.
Similar Services We Offer: