Your adoption fees help provide an environment where all of our dogs can rise to their full potential.
Adding a pet to your family is a fun and exciting time. Knowing that you will have a companion to join you on your walks and welcome you home is something to look forward to. Many people who are seeking a new pet also desire to help an animal in need by adopting from a shelter or rescue facility. What many people may not realize is the process that is involved in pet adoption, including adoption fees.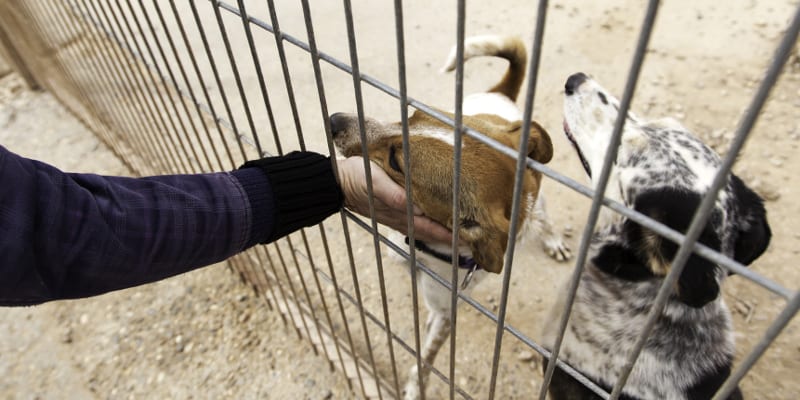 Here at Godbey Creek Canine Rescue we strive to find the best placement for each of our dogs. We operate with the goal to protect, provide, promote and place each dog that comes to our facility. In protecting and providing for each dog, we offer a nurturing environment with high quality food, plenty of exercise and socializing, as well as training and one-on-one attention. The modest adoption fees of $250 that we collect help make this possible for all of the dogs in our facility.
At Godbey Creek Canine Rescue, we accept all dogs that need a home, no matter what their past circumstances may be. Some require extra care and medical attention. We strive to fill those needs, because we know that with the right care and love, each dog can rise to its full potential. The adoption fees we collect are used responsibly to help better provide for each dog, so they will be in an optimal condition to join their forever family. We appreciate all of our adopting families. If you'd like to help us in other ways, we gladly accept volunteers and donations of many kinds. To learn more about dog adoption in Clemmons, North Carolina or to find out how you can help, come to us at Godbey Creek Canine Rescue.
---
At Godbey Creek Canine Rescue, we serve residents of Mocksville, Advance, Clemmons, Mooresville, Statesville, and Winston-Salem, North Carolina and can answer any questions you have about our adoption fees.