We use all adoption fees carefully and responsibly to provide the best care possible for all of our dogs.
Here at Godbey Creek Canine Rescue, we're driven to help each dog that enters are facility become happy, healthy, and ready to thrive in the proper environment. Our philosophy is to protect, provide, promote, and place. This means we offer each dog a safe, clean facility, good quality care, and important training. We also promote our dogs and seek out adoptive families that would be a good fit for them. Our facility and its maintenance, and even the vehicle we drive, are operated completely on donations. We also have several volunteers who help our dogs reach their best potential. However, providing the best care for each dog requires staffing, medical attention for the dogs, and other things that create a need for adoption fees. These fees are used responsibly to create a place where dogs can be well-cared-for until they are matched with the right family.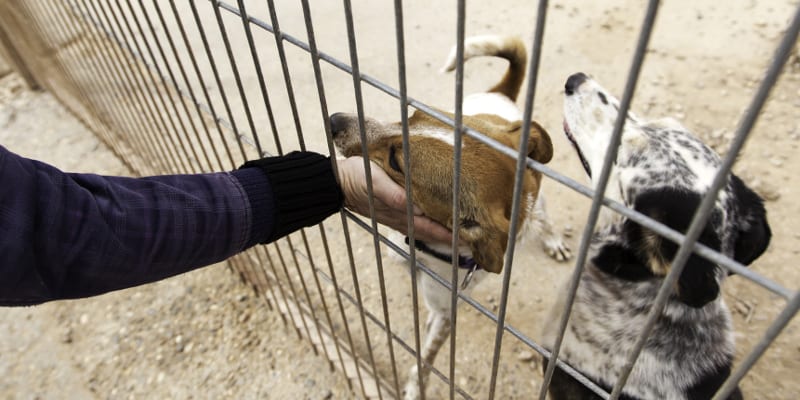 At Godbey Creek Canine Rescue, we have found our adoption fees of $250 to be comparable with other facilities. However, we gladly welcome any dog who is need of a home, no matter what their prior circumstances were or what condition they are currently in. As a result, many of our dogs need extra medical attention and support in order to thrive. We use your adoption fees very carefully, so that we can provide for each of these needs, even with limited staffing.
We're happy to be a safe place for all dogs and to be able to facilitate the happy matchmaking of dogs with the right owners in Mooresville, North Carolina. We appreciate all of our adoptive families and their adoption fees in helping us achieve this. We're also grateful for our volunteers and for any donations we receive. To learn more about our facility, give us a call today.
---
At Godbey Creek Canine Rescue, we serve residents of Mocksville, Advance, Clemmons, Mooresville, Statesville, and Winston-Salem, North Carolina and can answer any questions you have about our adoption fees.