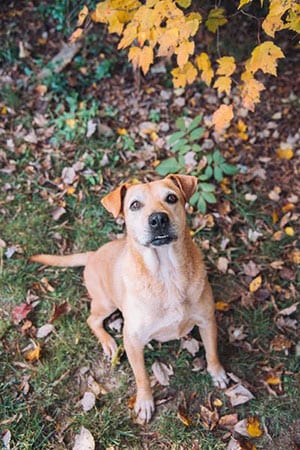 Many people during the time of shutdowns and quarantines recently have looked to adopt a dog. Not only does adopting a dog help give you structure, but you also have the chance to devote a portion of your time to a sweet animal that needs a home! Here at Godbey Creek Canine Rescue, we love our wonderful animals and take great pride in being able to match a dog with the right owner. If you are looking for some canine companionship, please come and check out this cute little fella, Julian!
Julian is a kind, sweet and gentle dog that loves people (though he's partial to the ladies!) and other dogs. While he came to us heartworm positive, he has successfully completed his treatment and is officially healthy and ready to mingle with you to find his perfect match! Julian is about 8 years old, has lovely golden/reddish fur, and is incredibly sweet and gentle. He seems to be most comfortable around females, so we would like to match this fella with a female human companion.
We are not sure of his exact breed, but judging from his temperament and looks, we believe that he is a lab/hound mix. From the way this guy has taken his treatment and adapting to his new environment here at the rescue center, we can assure you he is one special dog. If you are interested in Julian becoming your very own special guy, we would love to meet with you and help you adopt a dog! Please come fill out an application for adoption at our rescue in Mocksville, North Carolina and help Julian find his fur-ever home!