You know all those cute holidays that many people refer to as "greeting card holidays" because they were probably made up to increase sales? It might surprise you to learn that there are a ton – and we mean a TON – of pet holidays, and none of them will have you racing out to get a card. Well, most won't anyhow. Here are a few that we want to share with you as your favorite boarding kennel in Mocksville, North Carolina.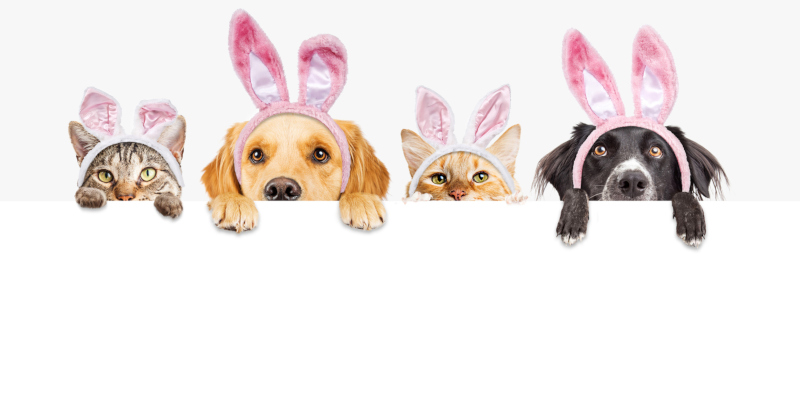 January is Walk Your Pet Month and National Train Your Dog Month.
February is Pet Dental Health Month, Dog Training Education Month, and Responsible Pet Owners Month.
March is Poison Prevention Awareness Month and the 13th is K-9 Veteran's Day.
April is Heartworm Awareness Month, National Adopt a Greyhound Month, Prevention of Cruelty to Animals Month, and Prevent Lyme Disease in Dogs Month.
May is Chip Your Pet Month, Pet Cancer Awareness Month, National Pet Month, and Responsible Animal Guardian Month.
June is National Pet Preparedness Month, and June 16 to 22 is Take Your Pet to Work Week, with June 21 being Take Your Dog to Work Day.
July is Dog House Repair Month, National Lost Pet Prevention Month, and National Pet Hydration Awareness Month.
August is National Immunization Awareness Month, and one of the best holidays – August 10 is Spoil Your Dog Day!
September is National Pet Insurance Month, Pet Sitter Education Month, and the 23rd is Dogs in Politics Day – Clue us in if you have any idea what that's about!
October is National Animal Safety and Protection Month, and our all-time favorites – Adopt a Dog Month and Adopt a Shelter Dog Month.
November is Adopt a Senior Pet Month, Pet Diabetes Month, and Pet Cancer Awareness Month.
December 2 is National Mutt Day – Isn't that cute?
If you would like to learn about adopting a dog so you can take part in these fun holidays or you have a pet and would like to know about our boarding kennel for doggie daycare or stays when going out of town, don't hesitate to call us at Godbey Creek Canine Rescue.