If your dog struggles with being left alone during work hours, our doggy daycare will provide the social interaction and play they need to alleviate their anxiety.
Just like with people, some dogs are better at spending time alone than others. If your dog has difficulty being alone while you are at work, you may have already had to deal with some of the manifestations of their separation anxiety, such as chewed up furniture or other "presents." Fortunately, we at Godbey Creek Canine Rescue can offer a solution—in addition to our rescue work, we now offer doggy daycare services for pet owners like you.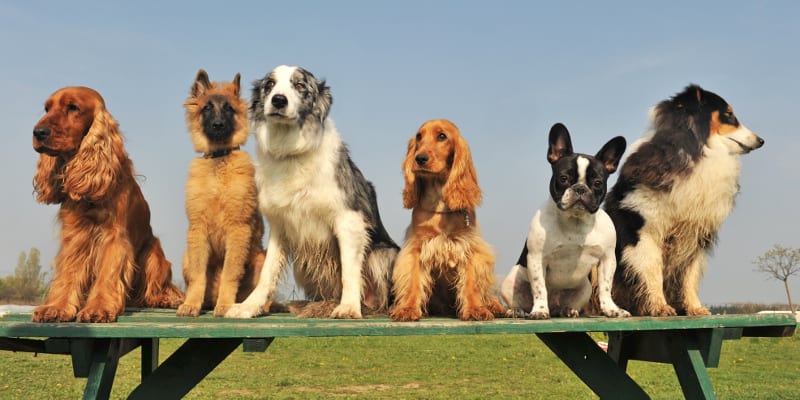 Our doggy daycare facility is conveniently located just off I-40 between exits 168 and 162 on 52 acres of beautiful woods and open fields. Your dog will be able to enjoy running and playing in our fenced-in dog pastures, as well as sessions of one-on-one playtime with our trained staff. Our doggie daycare is also offered at affordable costs—we at Godbey Creek Canine Rescue charge just $21 a day for our doggy daycare, which our clients find well worth the price. With the chance to get the exercise and social interaction they need; your dogs will be better able to cope with being apart from you during the day. And dropping off and picking up your pet will add only minutes on your commute.
We at Godbey Creek Canine Rescue are proud to serve the Clemmons, North Carolina community, and we want to help you keep your dog healthy and happy. If you are looking for an enriching, yet affordable, doggy daycare experience for your pet, give our team a call today to learn more about what we can do for you.
---
Doggy Daycare in Mocksville, NC
Doggy Daycare in Advance, NC