If you plan to travel, our spacious boarding kennel has everything your dog needs to stay happy and healthy while you are away.
Here at Godbey Creek Canine Rescue, we understand just how much your dog means to you. In our experience, many dog owners are reluctant to leave their dog in boarding kennels due to the worry that their beloved pet won't receive enough individual attention or opportunities for play. Fortunately, if you are in the Clemmons, North Carolina area, you won't have to harbor such worries any longer, as we at Godbey Creek Canine Rescue now have a boarding kennel that will give your pet everything it needs to stay healthy and happy while you are away.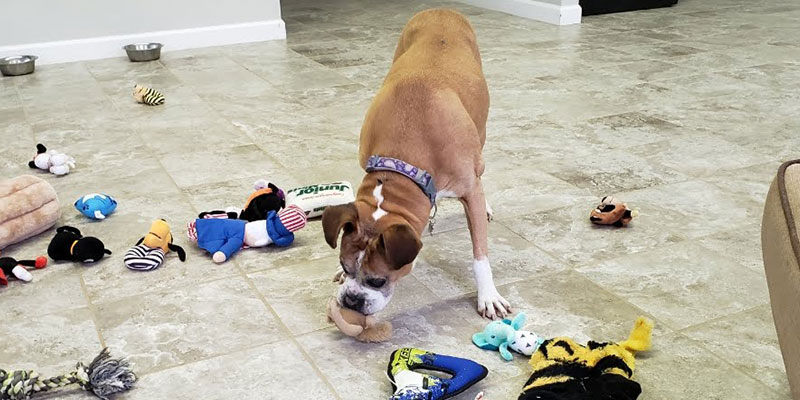 Our boarding kennel is located on 52 acres of beautiful woods and fields, with 12 fenced-in pastures for your dog to enjoy running and playing in. Our dedicated, experienced staff will ensure that each of our canine guests receives one-on-one attention and playtime every day of their stay. We are dedicated to making sure every dog in our care remains in the best of health, which is why we require you to make sure your dog is up-to-date on their vaccinations and provide veterinary records in advance. We also recommend that your dog be current on a flea/tick and heartworm prevention regimen.
---
At Godbey Creek Canine Rescue, our boarding kennel proudly serves residents of Mocksville, Advance, Clemmons, Mooresville, Statesville, and Winston-Salem, North Carolina.