Taking advantage of our doggy daycare can have huge benefits for you and your dog.
It can be difficult for many dogs to tolerate long periods of time left home alone. Some experience separation anxiety or need to be let out more frequently than other dogs. If you work longer than a typical 8-hour day or you are gone even longer due to a long commute from your Advance, North Carolina home to your workplace, you might worry that your dog isn't faring well with the situation. At Godbey Creek Canine Rescue, we operate a doggy daycare that is the ideal solution both you and your dog will feel good about.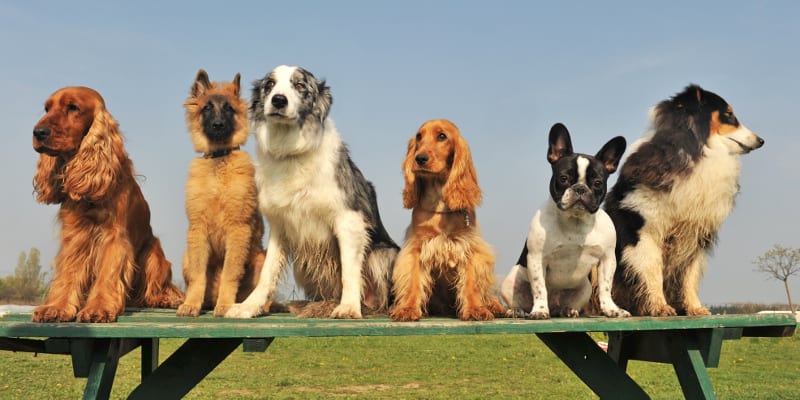 With our doggy daycare, your dog will enjoy socialization, outdoor play, and one-on-one attention with our caring team that your dog will soon become fond of and quickly learn to trust. We do all the things you would do if you were at home and following the schedule you follow on your days off, so your dog adjusts well and feels comfortable.
The peace of mind our $16 a day doggy daycare provides is priceless. You'll be able to concentrate on work because you aren't worried that your dog is destroying your sofa, making a mess on the floor or feeling sad and lonely. In addition, you'll get to spend some of your commute time with them as you bring them to our doggy daycare which can be fun for both of you. What's more is that your evenings can be more enjoyable because your dog is happy to see you and spend time with you, rather than be an excitable ball of unspent energy that can make you feel exhausted.
If you would like to learn more about our doggy daycare, don't hesitate to reach out to us. We'll be happy to go over our requirements and the things that make our facility your best option for the daytime care of your dog.
---
Doggy Daycare in Mocksville, NC
Doggy Daycare in Clemmons, NC