Our dogs for adoption have been socialized and have basic leash and house training so they can be a welcome addition to your family.
When you are looking for dogs for adoption in the Clemmons, North Carolina area, we think you'll truly love the way we do things here at Godbey Creek Canine Rescue. Our loving staff and volunteers help us give each dog the best chance at finding their forever home. We take our time with each rescued pet before placement to thoroughly assess them behaviorally and medically. Additionally, each pet learns basic skills such as leash and house training.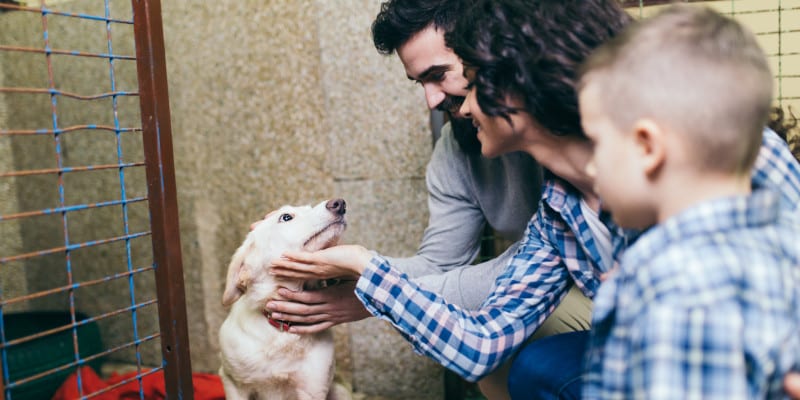 Our dogs for adoption have enjoyed plenty of outdoor time on our beautiful, fully donated, 52-acre site, as well as one-on-one time with familiar faces each day. We know our system works because we have successfully matched more than 600 dogs with their ideal owner and home environment. We also offer a foster-to-adopt option that gives you two weeks to see how well the dog fits in with your family and his or her new environment.
You can learn about our dogs for adoption on our website or contact us today to schedule a meet and greet! We believe that once you visit our spacious facility and see our happy pets waiting for their forever family, you'll know you're in the right place in the Clemmons area for finding the perfect dog for adoption that will enrich your and your family's life.
---
At Godbey Creek Canine Rescue, we offer dogs for adoption to residents of Mocksville, Advance, Clemmons, Mooresville, Statesville, and Winston-Salem, North Carolina.