When you adopt a dog from us, you can be assured of a pet that is fully ready for adoption.
Have you always wanted to adopt a dog but don't know where to start? Have you held back because you fear the dog you adopt won't end up being a good fit for your Clemmons, North Carolina household? If you said yes to either or both of these questions, you'll be happy to know that here at Godbey Creek Canine Rescue, we have an adoption process that is easy to understand and your Adoption Coordinator at our facility will be happy to walk you through how to adopt a dog.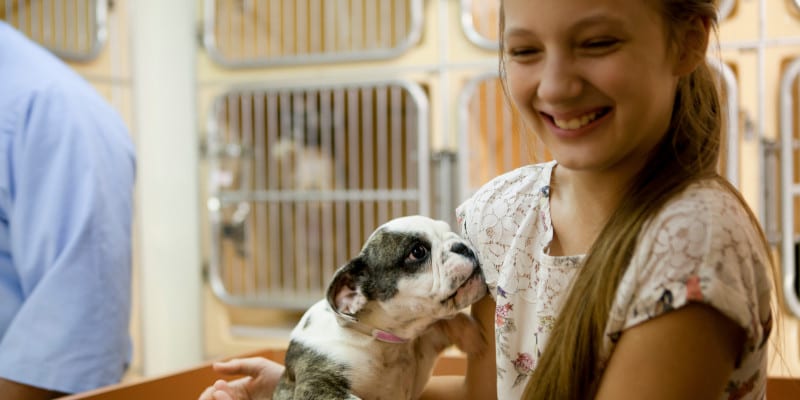 We have successfully matched more than 400 rescue dogs with their families since 2013 with a return rate of just 2%, which is far below the 10% or higher rate most animal shelters experience. We believe this success is because of the time and attention we give our rescue dogs and the process by which we match them to the right family. While most places try to place a dog within a few days of rescuing it, we prefer to spend roughly 30 days with our dogs so they can be properly evaluated both physically and behaviorally. We provide the care they need to rehabilitate, rejuvenate, and become fully ready for adoption.
When you adopt a dog from us, you can be confident he or she is current on vaccinations, has been dewormed, tested negative for heartworm, is on flea, tick, and heartworm prevention, has been socialized and assessed in that regard, has been microchipped, and has had basic crate, leash, and house training. If you would like to know more about how to adopt a dog from us, don't hesitate to contact us to arrange a visit.
---
At Godbey Creek Canine Rescue, we can help those who want to adopt a dog in Mocksville, Advance, Clemmons, Mooresville, Statesville, and Winston-Salem, North Carolina.