We offer a straightforward adoption process that has proven successful at placing the right dog with the right owner.
At Godbey Creek Canine Rescue, we have a unique adoption process that has enabled us to experience a return rate to date of less than 3%. Our focus on "right dog, right owner" placement has made us popular with both the rescue dogs we have spent 30 days preparing and evaluating and the families that turn to us for their forever canine companion.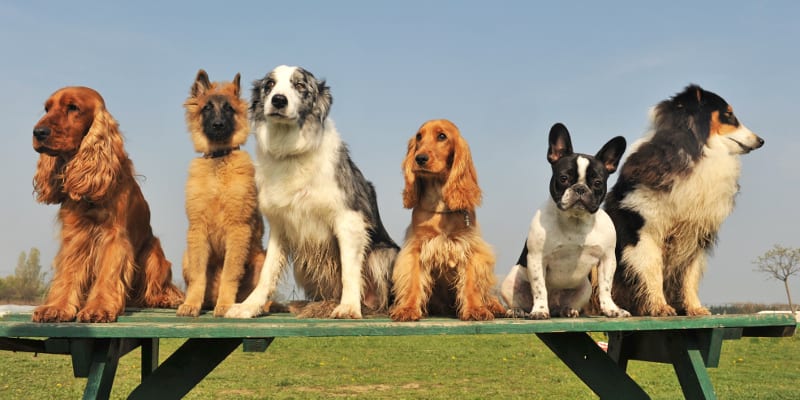 The first step in our adoption process is for you to view the rescue dogs we have available for adoption. We recommend you visit with us in person. We cannot guarantee that specific animals listed on our website will still be available by the time you visit. We are unable to hold animals by phone, fax or email.
The next step once you've identified a pet you are interested in meeting is to fill out an adoption application. You can download and fill out our application at home and bring it with you. You should give your completed application to an Adoption Coordinator at our facility. Applications are reviewed on a first come, first served basis. You will then speak with an Adoption Coordinator who will help you identify your match and you will then visit with your four-legged match(es).
The last step in the adoption process is to complete the adoption paperwork and allow us time for follow up calls to references and veterinarians. Once you are approved and have made the necessary arrangements at your Clemmons, North Carolina home to prepare for delivery of your new loving companion, you'll be all set. All dogs must leave with a collar and leash.
Please keep in mind that all pre-adoption applications are subject to approval. A few other things to know is that adopters must be at least 18 years of age, and entire families may be required to visit, including resident dog. 24-hour holds may be placed on an adult animal in-person with a non-refundable deposit. If you have any other questions about our adoption process, do not hesitate to contact us.
---
At Godbey Creek Canine Rescue, we serve residents of Mocksville, Advance, Clemmons, Mooresville, Statesville, and Winston-Salem, North Carolina and can answer any questions you have about our adoption process.