The adoption process at our location involves several key steps.
Bringing a new dog into your home is a process that requires some careful consideration and thought. In order to make sure the adoption is successful for everyone involved, it's helpful to know what type of dog you want, including the dog's activity and energy levels, as well as what kind of training you plan to do with your pup. At Godbey Creek Canine Rescue, we take the time to get to know each of the dogs in our care, allowing us to better match the dogs with their ideal adopters.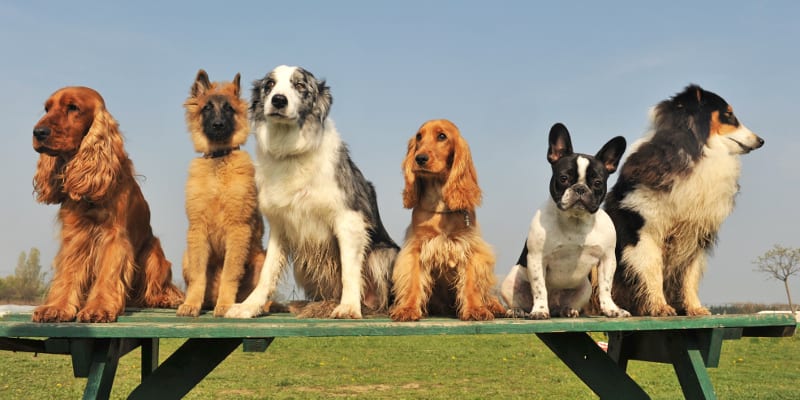 The adoption process for those in the Advance, North Carolina area involves several key steps. We believe that each of these steps is important to the adoption process, as it allows our staff to better understand your needs and increase the chances of a successful experience. The first step is viewing the dogs we have available for adoption, which you can do online. From there, you can fill out the adoption application online, print it out, and bring it with you to our location. After completing the application, you will work with an adoption coordinator who will help you identify the dog(s) that may be your perfect match. You can visit with the dogs that meet your needs and select your furry friend.
After completing these steps, we will request that you give our staff members some time to follow up with the references and veterinarian that you provided on your application. After you pay the fee, the final step in the adoption process is preparing your home for the delivery of your new canine companion. If you have any questions about our process or want to get started, give us a call today!
---
At Godbey Creek Canine Rescue, we serve residents of Mocksville, Advance, Clemmons, Mooresville, Statesville, and Winston-Salem, North Carolina and can answer any questions you have about our adoption process.